Originally founded in 1840 by Jean Lefebvre, a barrel maker by trade, Maison Simonnet-Febvre is a very traditional Chablis winery and one of the largest in the area. Now, when I say that it is a Chablis winery I am speaking not only of the type of wine produced, but also of the region of France. This is the northernmost wine district of the Burgundy region. While most wine produced here is chablis this family has chosen to excel not only there, but has also produced a sauvignon blanc which is also excellent.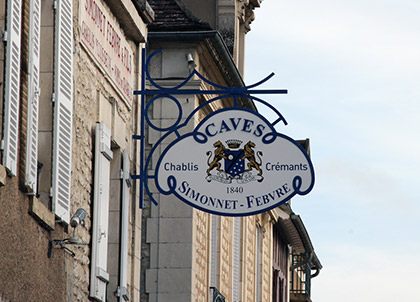 While chablis is made from 100% chardonnay grapes, this sauvignon blanc is pressed from 100% sauvignon, making it a rarity. Sauvignon blanc is really produced in every wine-producing country in the world, but the French version, the original shall we say, is very different from that produced elsewhere. New Zealand, another excellent producer places much more of an emphasis on citrus, adding a more fruity taste, while its French counterpart is a little bolder, with more emphasis on tartness and clarity. This wine is practically see-through, very light in color, even slightly green, and that leads you to expect a very light, pale taste. But after a short decanting period, this wine delivers much more than that. You will first notice a wonderful bouquet, almost bordering on clean air. But the taste, while not sour, will make you pucker up a bit as it flows through your palate and rests for a second. More than a slight hint of lemon and citrus permeates.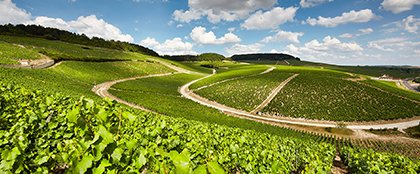 Great care and planning goes into this process, beginning with the vines which are an average of 25 years old. This alone shows good planning and a commitment to a product. Clay and limestone soil, predominant in the area also contributes to a more consistent taste and is even bolstered with the use of ground oyster shells. After harvesting the wine is fermented in stainless steel tanks for 6-8 months at a temperature between 60 and 65 degrees, then aged for 1 to 3 years.
This is a very new wine to me which I ordered only because it looked different and seemed to have some semblance of a history. Since its founding in 1840 it has grown by acquiring parts of this pristine wine making region, totalling just over nine acres. In 2003 it was taken over by Maison Louis Latour who completely modernized the process, adding it to the 125 acres already owned and bringing in new, more sustainable stainless steel barrels.
I have paired this wine so far with a Chilean sea bass and it worked perfectly. The buttery texture of the fish, meaty yet delicate, coupled with the natural flavors of lemon and citrus made for an excellent experience. I would also recommend it with trout, flounder or any other white fish. Unfortunately, anything with a stronger flavor, say shrimp or lobster may overpower this wine so I would keep it simple. Enjoying it on its own as an aperitif is probably that for which it is best suited.
I would rate this wine at a serious 9 out of an unattainable 10 grapes. light, delicate and flavorful, I am certain it will satisfy. Look for it in the $12-$15 range.